(518) 798-1788
(800) 244-1788
Mon - Fri: 8am To 6 pm
Sat - Sun: Closed


The Solution to Your Radiator & Gas Tank Problems
North Country Auto Radiator Co. offers new and re-cored radiators for cars, trucks and industrial applications. Installation is available at our location or if you do it yourself, you can purchase in person or we can ship via UPS. We sell such manufacturers such as Modine, Gdi, Valeo, ACF, and CSF radiators and heater cores. We are also a Gas Tank RENU dealership and members of MACS and NARSA.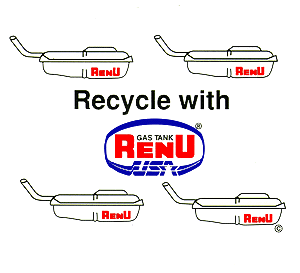 Our product lines and services also include:
Reconditioning Oil Pans
Air Conditioning and Heater Diagnoses

Fabricated Hydraulic Lines & Hoses
Many Special Order Related Items
Restored Radiators & Fuel Tanks For Antique Vehicles
UPS Shipping Available
Oil Changes - Oil and Filter plus other normal maintenance items

Brake Work
Shocks and Struts

Check Engine Lights
Scanning for codes on your dash information panel
Smoking fuel systems to check for fuel leaks and emission leaks
Batteries
In tank fuel pumps replaced
Plus most other automotive repairs
Give Us A Call Or Send Us An E-mail For More Information.